Sandals, the leading all-inclusive chain in the Caribbean, has launched 360° virtual tours of several of their resorts including Sandals Royal Barbados.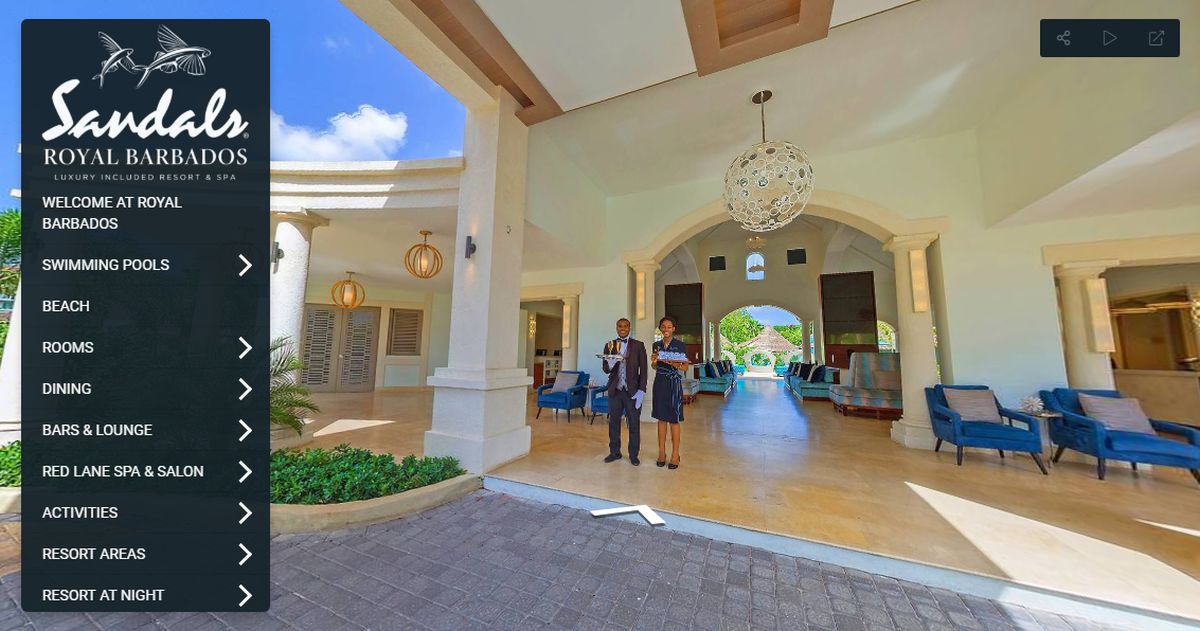 The immersive virtual tour of Sandals Royal Barbados takes viewers throughout the resort to explore swimming pools, the stunning beach, extensive restaurant options, bars and lounge, the spa, and of course the stunning accommodation options such as the Swim-Up One Bedroom Suite, Penthouse Suite, and Millionaire Suite.
Full 360° views draw you in for a realistic tour of this exquisite all-inclusive resort. You can practically feel the warm welcome of the staff on "arrival"; taste the rum punch at the South Seas pool bar; hear the ocean waves lapping the shore; and sense the relaxed luxury that embodies the Sandals brand.
Whether you're dreaming of a stay at this resort, reliving memories of a vacation here, or a travel agent brushing up on your knowledge of the hotel, you'll thoroughly enjoy your virtual escape to Sandals Royal Barbados.
---